Posted by Amelie
On January 21, 2018
0 Comments
French Survival Phrases
Yes. You read it right
Assume your hotel room is booked and so is your flight.
But even though you're very organised, you feel something is missing?
What can it be ?
Ah right, I see… You don't feel over confident with your level of French. Not to worry peeps, I've got you sorted.
Here, you'll find some French survival phrases on all the topics you need to know about.
Come on, of you go to beautiful France!
Enjoy and bon voyage!
Lets dive into the French Survival Phrases you should know
Meeting People
I'm pleased to meet you. Je suis très heureux / heureuse de faire ta / votre connaissance.
Have we met before ? On s'est déjà rencontré ?
No, I don't think so. Non, je ne crois pas.
Yes, I think so. Oui, il me semble.
Should we give each other a kiss on the cheek ? On se fait la bise ?
Where are you from ? De quel coin êtes-vous originaire ?
Are you from here ? Êtes-vous d'ici ?
Do you understand me ? Me comprenez-vous ?
Can you speak more slowly, please ? Pouvez-vous parler plus doucement, s'il vous plaît ?
Long time, no see ! Ça fait longtemps, dis donc !
What's up ? Quoi de neuf ?
Could you say your name again, please ? Pourriez-vous me rappeler votre nom, s'il vous plaît ?
What a surprise to meet you here ! Quelle surprise de te / vous voir ici !
It's been ages ! Ça fait une paye ! Ça fait un bail !
Hope to see you soon. Au plaisir de te / vous revoir.
Have a nice (end of) day. Bonne fin de journée.
See you later. A plus tard
See you in a while. A tout à l'heure
See you soon. A bientôt
Au restaurant
Is service included ? Est-ce que le service est compris ?
I think there is a mistake in the bill. Je crois qu'il y a une erreur dans l'addition.
It's to eat (when you walk in a restaurant and want a table). C'est pour manger.
It's just to have a drink. C'est juste pour boire un verre.
I would like a pre-dinner drink. Je vais prendre un apéritif.
I prefer sitting outside / inside. Je préfère une table à l'extérieur / à l'intérieur.
What is th chef speciality ? Quelle est la spécialité du chef ?
What is today's special ? Quel est le plat du jour ?
Have you made your choice ? Avez-vous choisi ?
What do you want to drink ? Qu'est-ce que vous buvez ?
I would like my steak very rare / bloody / rare / medium rare / well done. Je voudrais mon steak bleu / saignant / rosé / à point / bien cuit.
Enjoy your meal. Bon appétit.
Did you enjoy your meal ? Ça a été / ça vous a plu ?
Yes, it was good. Oui, c'était bon
I would like a coffee. Je vais prendre un café.
Nothing for me. Rien pour moi.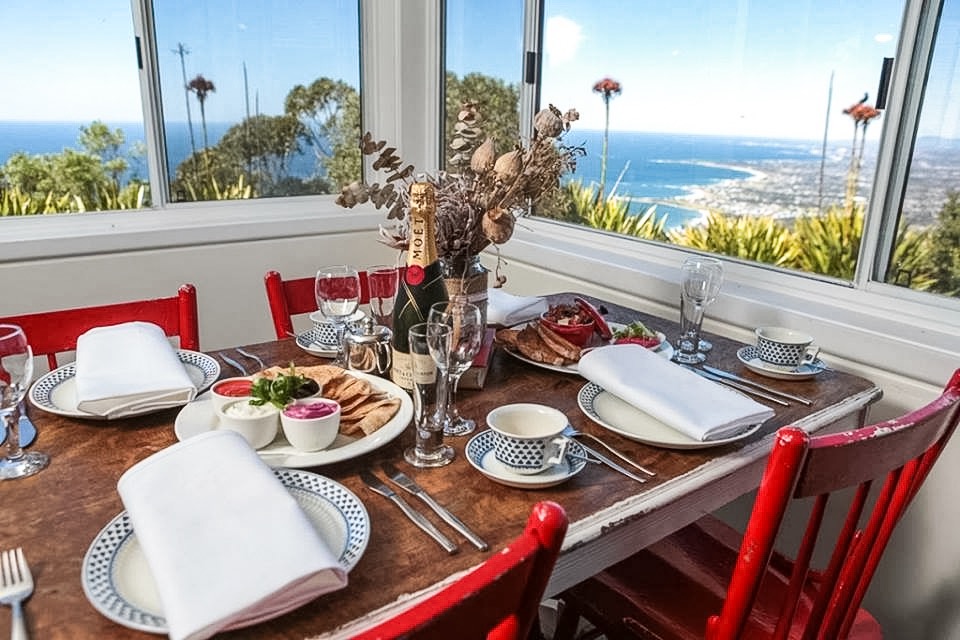 La routine quotidienne
I brush my teeth morning and night. Je me brosse les dents matin et soir.
I do my homework when I come back from school. Je fais mes devoirs en rentrant de l'école.
I dress myself before having my breakfast. Je m'habille avant de prendre mon petit-déjeuner.
At the night time, I am so tired, I always fall asleep on the sofa. Le soir, je suis tellement fatigué(e) que je m'endors toujours sur le canapé.
In the morning, I have to hurry. Le matin, je dois me dépêcher.
At the weekend, I rest. Le week-end, je me repose.
When I come back from work, I walk the dog. Quand je rentre du travail, je promène / sors le chien.
I woke up on the wrong side of the bed. Je me suis levé(e) du pied gauche.
Most of the time I am on time / early / late. La plupart du temps, je suis à l'heure / en avance / en retard.
There is some traffic jam on my way to work. Il y a des embouteillages / des bouchons (more informal) sur le chemin de mon travail.
Every morning, I fall back to sleep. Tous les matins, je me rendors.
Do you know somewhere around here where we can have a drink ? Est-ce que tu connais un coin par ici où on peut boire un verre ?
Shall we ring each other at some point ? On s'appelle un de ces quatre ?
Do you fancy going for something to eat ? Ça te branche qu'on aille manger un bout ? (informal)
Shall we have a drink ? On boit un verre / un coup ? (informal)
Sorry, I'd rather stay at home today. Désolé(e), je préfère rester à la maison aujourd'hui / Désolé(e), je fais mon / ma pantouflard(e) aujourd'hui.
Here are my friends. Voici mes amis / mon groupe d'amis.
Do you prefer going out or staying at home ? Est-ce que tu préfères sortir ou rester à la maison ?
I had a nice / great time. What about you ? J'ai passé un agréable / super moment. Et toi / vous ?
Thank you for that lovely evening. Merci pour cette très agréable soirée.
Would you fancy going to a concert on Saturday ? Ça te / vous dit d'aller à un concert samedi ?
When are you available ? Quand êtes-vous / Es-tu disponible ?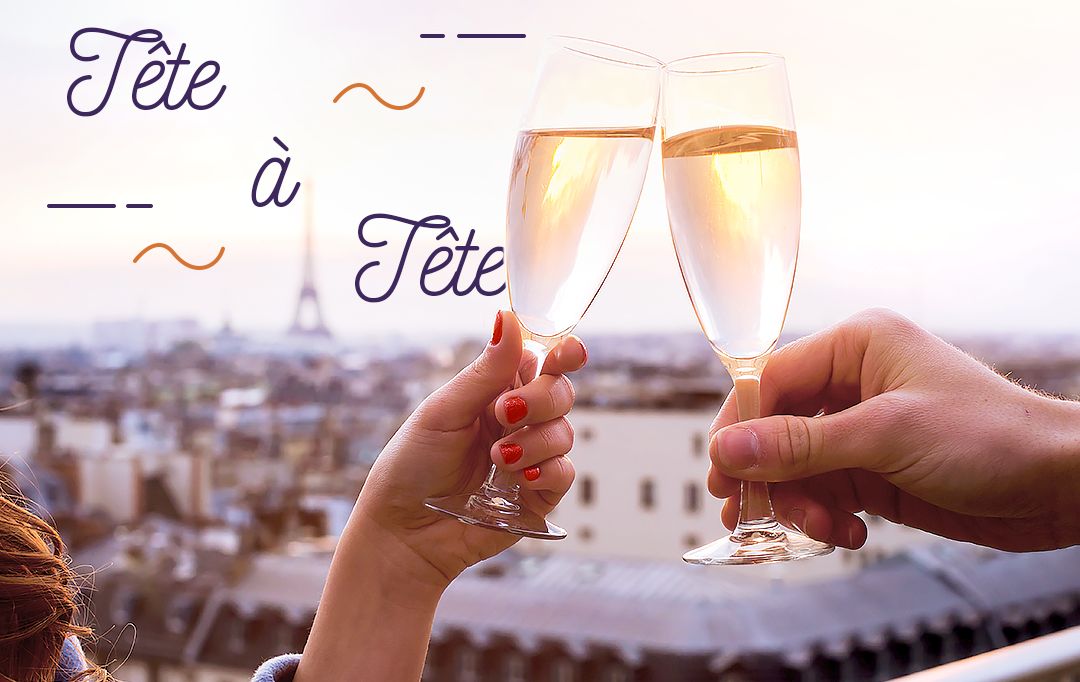 Faire les magasins
I make the most of it, it's the sales ! J'en profite, c'est les soldes !
I'm going to the sales this weekend. Do you fancy it ? Je vais faire les soldes ce week-end. Ça te dit ?
Is it on sales ? Est-ce que c'est en solde ? Est-ce que c'est soldé ?
I'm going to see what is at the shopping centre. Je vais faire un tour au centre commercial.
Can I pay by cash ? Est-ce que je peux payer en espèce / en liquide ?
Do you take cheque ? Prenez-vous les chèques ?
Are you looking for something in particular ? Vous cherchez quelques chose en particulier ?
No, thank you. I am just looking. Non, merci. Je ne fais que regarder.
Yes, I'm looking for a present for my husband. Oui, je cherche un cadeau pour mon mari.
Is there a mirror ? Y a t-il un miroir ?
I love this dress. I'm going to get it. J'adore cette robe. Je vais la prendre.
I am going to the till. Je vais à la caisse.
I would like to exchange this item. Je voudrais échanger cet article.
Are you open on Sundays ? Êtes-vous ouvert le dimanche ?
A l'hôtel
Are pets allowed ? Les animaux domestiques sont-ils acceptés / admis ?
Cancellations must be made one day before your expected date of arrival. Les réservations doivent être annulées un jour avant votre date d'arrivée prévue.
I booked a room with half-board. J'ai réservé une chambre en demi-pension.
It's all inclusive. C'est en pension complète.
There is a safe in the room. Il y a un coffre dans la chambre.
Is the hotel located in the town centre ? Est-ce que l'hôtel est situé au cœur de la ville ?
Is the bedroom a soundproof room / an air-conditioned room ? Est-ce que la chambre est insonorisée / climatisée ?
Is there a room service ? Y a t-il un service en chambre ?
Do I have to leave the key at the reception when I leave ? Dois-je laisser la clé à la réception lors de mon départ ?
Is the hotel far from the train station ? L'hôtel est-il loin de la gare ?
Have you got a room with view on the beach ? Avez-vous une chambre avec vue sur la plage ?
What tiime is check out ? A quelle heure dois-je libérer la chambre ?
I am sorry but the hotel is fully booked. Je suis désolé(e) mais l'hôtel est complet.
Demander des directions
I am lost. Je suis perdu(e).
Follow the signs for Toulouse. Suivez la direction de Toulouse.
You need to cross the bridge and carry on until you reach a crossroads. Il vous faut passer le pont et continuer jusqu'au carrefour.
Leave the motorway at junction 27. Quittez l'autoroute à la sortie 27.
Have you got a SatNav ? Avez-vous / As-tu un GPS ?
I am looking for the theatre. Je cherche le théâtre.
It is 200 meters away. C'est à 200 mètres.
You will see the market on your right. Vous allez voir le marché sur votre droite.
Where is the nearest bank ? Où est la banque la plus proche ?
Where is the tourist office ? Où se trouve l'office du tourisme ?
Turn around. Faites demi tour.
You have to retrace your steps. Vous devez revenir sur vos pas.
Will it take me long to get there ? Est-ce que ça va me prendre longtemps pour arriver ?
What is the quickest way ? Quel est le chemin le plus rapide ?
There is some building work on the normal way, you have to follow an alternative route. Il y a des travaux sur le chemin habituel, il faut suivre la déviation.
Le temps
It is raining cats and dogs. Il pleut des cordes.
They forecast a good / bad weather. Ils annoncent du beau / mauvais temps.
What are the temperatures today ? Quelles sont les températures aujourd'hui.
We never know how to dress with this weather. On ne sait jamais comment s'habiller avec ce temps.
It is freezing. Il fait un froid de canard.
What is the weather like where you are ? Il fait quel temps chez vous / toi ?
It is icy. C'est gelé.
It is foggy. Il y a du brouillard.
It is stormy. C'est orageux.
It is humid. C'est humide.
It is raining a lot. There will be some floods. Il pleut beaucoup. Il va y avoir des inondations.
The hail spoiled the fruits. La grêle a abîmé les fruits.
I heard some thunders. J'ai entendu un coup de tonnerre.
The sky is clear. Le ciel est clair.
There is a snowstorm. Il y a une tempête de neige.
He is soaking to the bones. Il est trempé jusqu'aux os.
It is raining buckets. Il pleut à seaux.
It is roasting. On crève de chaud (informal).
We are going through a heat wave. On est en pleine canicule.
Conclusion
Please do share your story in the comment section on your experience with survival French Phrases
Side Note: Want a light introduction to French Courses Online? Check Out Our French Courses Online for Beginners