5 Reasons Why French Learning with us?
Discover the latest strategies about learning French
We emphasize interactivity and exchanges within and outside the classroom, and we teach learning habits that stay for life.
Step by step approach
You learn French at your own pace and your own ability. We are all different kinds of champions with different and amazing backgrounds!
Exceptional support
We support our students in their learning from scratch until their goals are fully achieved.
Make real changes
We encourage you to see learning with a positive attitude and a creative mindset.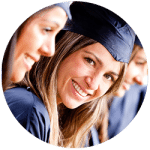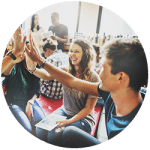 Feel encouraged and inspired
Inspiration is the key to success, motivation is essential to achieve all your objectives in why French.